Article posted by Kyle Probert
​Back on the Meetup scene...
It has felt like an eternity since I was last in a room of a 100 or so tech-heads all giving up their time to learn from peers and of all the events I could choose to jump back in I'm glad this was it!
​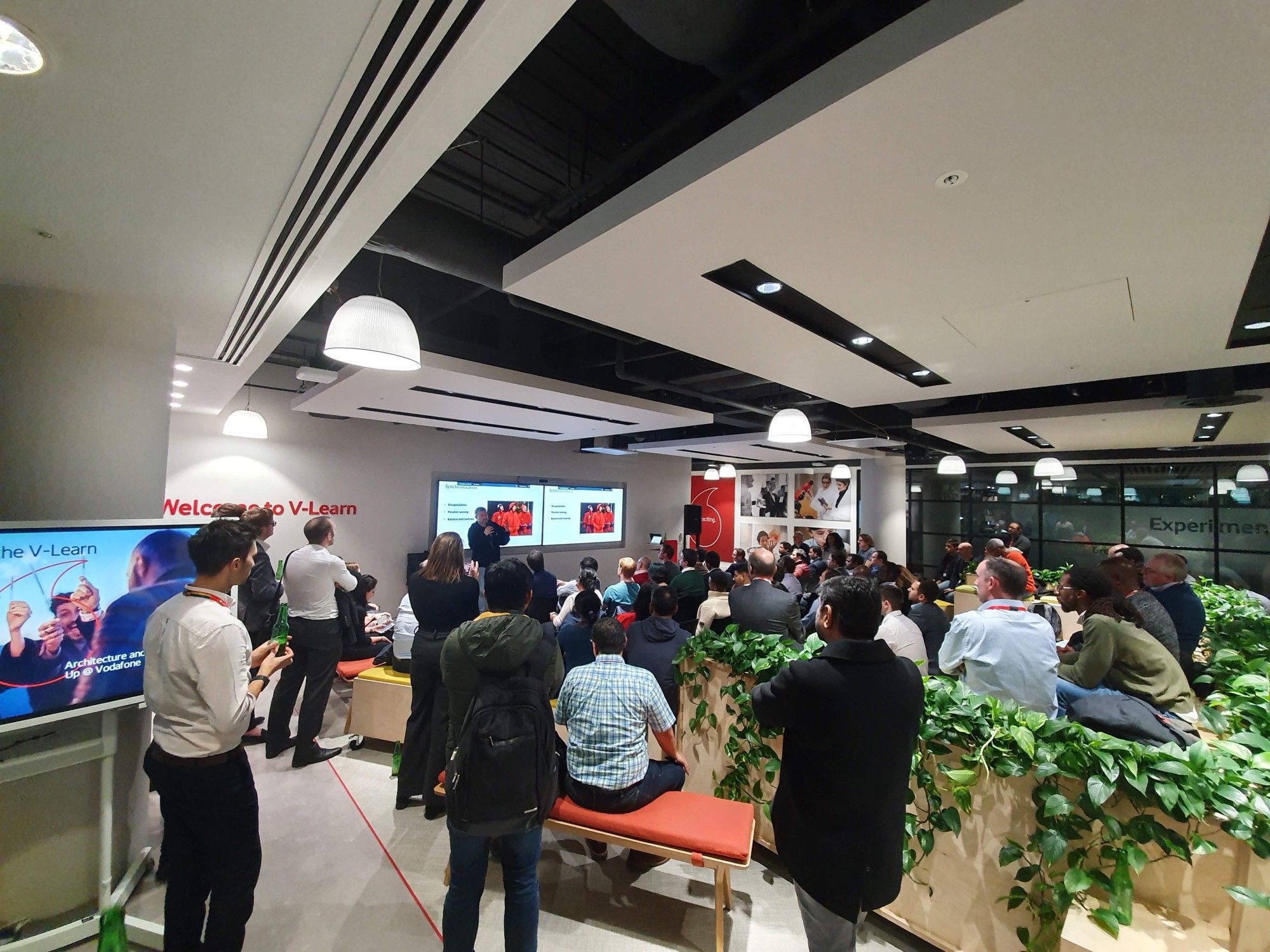 ​The fantastic team at Vodafone (Yvonne, Chia and Yolaine 👋🏼) invited us to partner and provide some speaking options with Tony HollyHurst from Amex happily joining us to share some great insights alongside a dose of Monty Python meme's to keep the energy high.
This event was a great chance to hear how Vodafone and American Express approach the almost unfathomable challenges of huge monolithic technology estates in different but equally successful ways!
​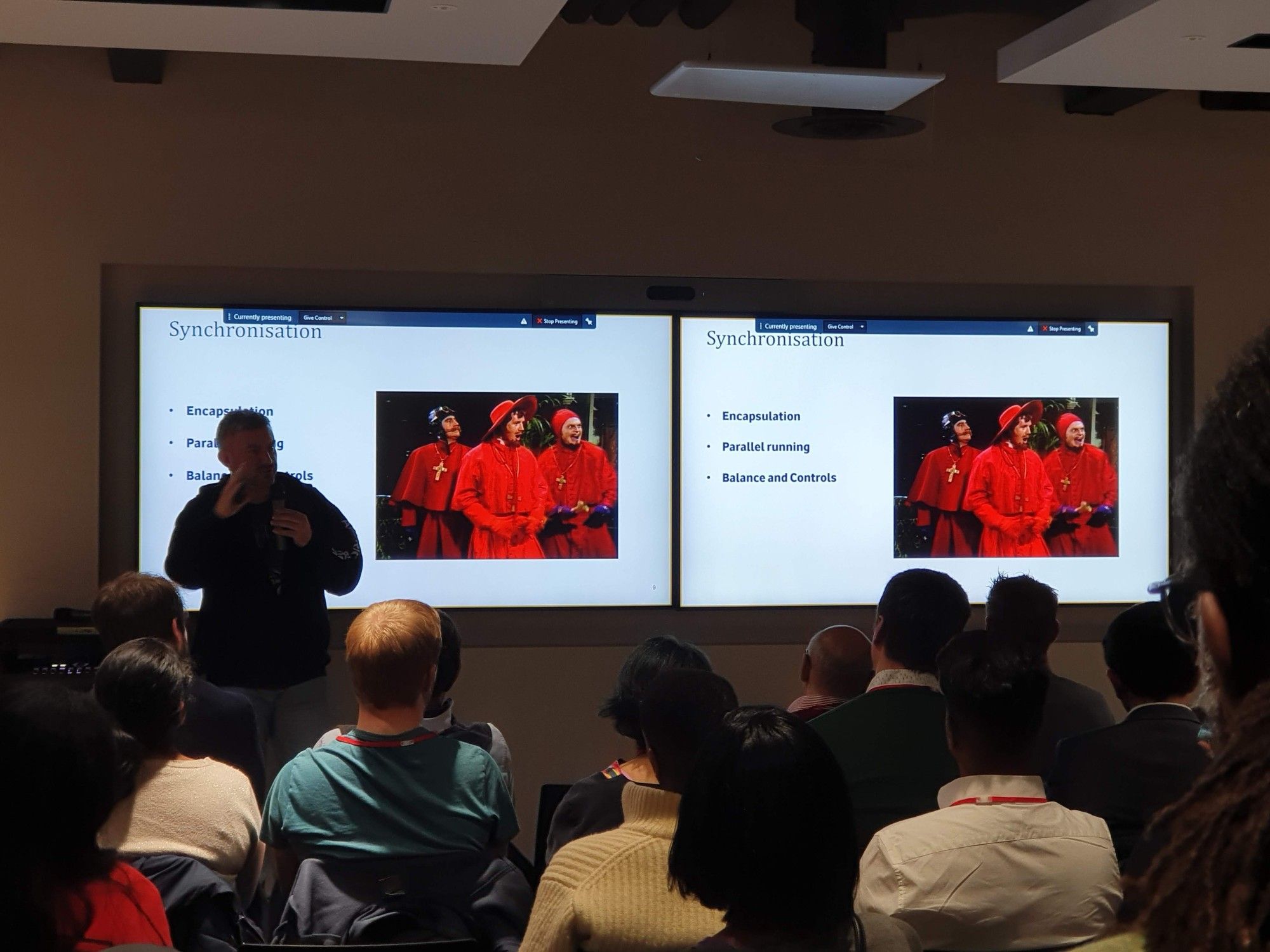 ​
An added bonus was getting to experience the fantastic space at Vodafone HQ, a little reminder that great spaces for tech teams aren't only possible in the City and Shoreditch 🤷🏼‍♂️
Overall, a superb event and of course a great excuse to eat some pizza... 🍕🍕
​